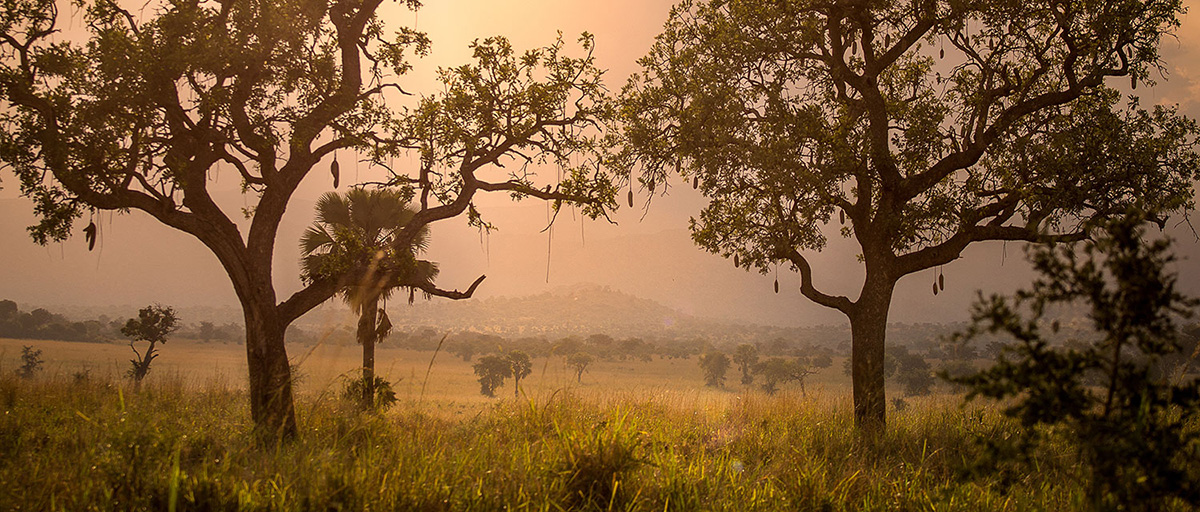 Uganda Safaris
Uganda is the most remarkable tourism destination.  A small country straddling the equator it has year round sunshine with sufficient rainfall to keep the scenery lush and green too.  It is where forest meets savannah and central Africa meets East providing a variety of habitats supporting a bewildering array of birds and animals. Of course Uganda is famous for its great apes and has unrivalled Mountain Gorilla Tracking opportunities as well as world class Chimpanzee Tracking sites.  But it is also home to the "Big 5" safari mammals in its parks and reserves and one of the most picturesque parks in Africa in Kidepo Valley.  Add in fantastic hiking in the Rwenzori Mountains or on Mount Elgon, adrenaline adventure sports at the source of the Nile in Jinja, first class golf courses, the magic of the crater lakes region and the famously friendly people and you can begin to see why we think it's the best holiday destination there is.
The Best Value Wilderness Experiences
With the experience we have gained over the years we have chosen for you what we believe is the best way to see Uganda at the best prices be it budget, mid-range or top-end options.  We live here so we have an intimate knowledge of the parks, campsites and lodges that enables us to be absolutely up to date on which places are great value and which survive only on their reputation.
Our dedicated safari planners can design the perfect safari experience for you or you can join one of our short budget trips.  Our team of qualified driver/guides are employed directly by Buffalo Safari Camps, meaning that we can be sure that they perform to the high standards we expect.  This includes guiding skills of course, but also defensive driving courses at Uganda's premier 4×4 training school.  If you opt for a camping safari you can be sure that our camping equipment is of the very highest standard in quality and comfort and unique to Uganda. Our safari fleet of 4×4 vehicles is owned directly and maintained to the highest level possible by our own staff, so whether it's a budget trip in one of our Toyota Hiaces or a luxury trip in a Landcruiser or Landrover you can be sure of the very highest service levels from our friendly and experienced team.