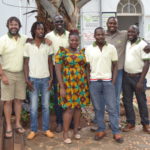 Tim–Managing Director
After years of travelling and working in Africa, Tim settled in Uganda in 2009 and founded Buffalo Safari Camps two years later. Tim plans all the safaris so if you're unsure of what you want just ask him: he has almost certainly been there, seen it, done it and then gone back to check if it was as good as he thought it was first time around!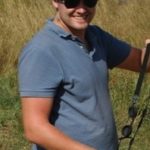 Rhys-Safari Consultant
Rhys was on that first trip to Kidepo and has been on hand with whacky ideas for safari programmes ever since. He has guided in Kidepo, Murchison and Queen Elizabeth and helps us with his experience in organising gorilla safaris and knowledge of out of the way spots in Queen Elizabeth. Built for luxury not speed, has proudly drunk a beer in the pool of most of Uganda's safari lodges.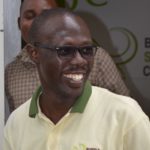 Dan – Bookings Manager
If you're booking one of our great value group safaris you'll most likely be in contact with Dan.  Dan is a popular guy within the team and keeps the office in Jinja a happy place.  He's a bit of a party animal and also loves his sports, especially rugby and football, but these days from the sidelines.
Your Guides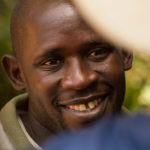 Rogers – Head Guide
Rogers is a Munyoro from the community next to Murchison Falls NP. As laid back as they come he has a highly infectious giggle and is unflappable. With over 10 years experience as a driver/guide he is qualified a member of Uganda Safari Guides Association. He is passionate about wildlife and Landrovers, and he knows every pothole and curve in the roads of Uganda and one day would like to avoid them by flying.
Emma-Senior Guide
Big Emma also has 10 years experience as a tour guide and is calmness personified behind the wheel of any vehicle. He's a renowned lion spotter and has three loves in his life besides his family and taking clients on safari which are guaranteed to bring out his huge grin; his family, Liverpool FC and food!
Erifaz – Guide
Eri or Fazi or Elephant, he answers to all, has five years experience driving on Uganda's roads and now has two years experience as a tour guide. We've watched him develop and helped to nurture his talents and his love of nature and people. Eri of course loves his work and his young family but is also without doubt the most fashion conscious of the team so you should definitely check-out the range of footwear he takes on safari!